COVID-19 Update: We are fully vaccinated!
(read more)
A tradition of trust since 1979

Tenant Application Criteria
Our Tenant Application Process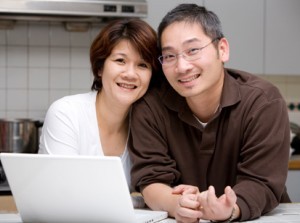 If you're a prospective renter and you'd like to view a property advertised by CASA Rental Management, simply contact the property manager.
If you like what you see and would like to be considered as a tenant, you'll need to apply by completing our downloadable application form.
You'll also need to provide the following:
References from any previous landlords.
Proof of your employment income and/or proof of funds to cover the cost of rent and living expenses.
Permission for us to conduct a credit check.
Your signature for a lease, once it's approved.
A security deposit.
Pet Policy:
We evaluate pet requests on a case by case basis, but in general, if a property you are considering allows pets, please be aware of the following:
We need to know in advance how many pets you have and what type they are.
A pet deposit is required.
We will require references from previous landlords who permitted pets.
Only pets named in the tenancy agreement will be allowed. Additionally, you will need to apply for any other pets obtained after signing the lease.
Smoking Policy:
All of our properties are completely non-smoking, (this includes cannabis) and most apartment buildings and complexes do not allow smoking on common property, which typically includes balconies. Any fines levied against the unit are the responsibility of the tenant. Our smoking policy is clearly laid out in every tenancy agreement. Contravention of it may lead to eviction.